New at Yates Newberry!

Think you deserve the ultimate in home buying treatment and convenience? (So do we.)

That's why we offer our

Platinum Buyer  Service

It's simply the best in the industry. Be sure to ask your Yates Newberry agent how you can take advantage of our Platinum Buyer Service!

Copyright 2007 Realty-24, Incorporated d.b.a. Yates Newberry & Associates, Realtors

Welcome

Thank you for visiting. Our mission is to provide customer service that is unparalleled in the real estate industry. Whether you're buying or selling a home, you'll be both surprised and delighted by our team approach to your transaction. We have revamped the entire process to make everything more efficient and as cost-effective as possible for our clients.

By navigating the links to the left, you'll find just about everything you need to get started. If you need special attention due to unique circumstances, be sure to let us know. You'll find we're happy to go the extra mile to earn your loyalty. We know that repeat and referral business is the hallmark of succesful real estate longevity.  And since we're in it for the long haul, we want to retain your business - and that of your friends, family and co-workers - for many years to come.

So thanks again for visiting. How may we serve you?

Yates Newberry & Associates

Personal Service, Flexible Programs, Proven Results!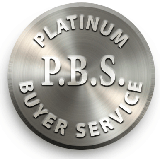 THE TRUTH ABOUT ONLINE SEARCH TOOLS

There are hundreds of popular Internet sites where you can search for homes and register for email updates. In fact, there are so many real estate websites that you can literally find websites that list more websites that list even more websites. It's exasperating!

Our solution is to provide you access to the
best
  sites with a
single click
. This gives you a good starting point — but when you are ready to dig deeper, you'll need more — which is why we provide these exclusive services...
Hotline Call Center:
When you need info by phone, our team of
Search & Schedule Specialists
is ready to assist you with immediate, accurate information about ANY property.
See It In 30 Minutes:
When you want to tour ANY listed home, our
Buyer Showing Team
is ready seven days a week during daylight showing hours.